Sites of our friends, associates & clients
Anglesey Red Squirrels



Looking for a hands-on wild experience in South Africa? Come and join us!

Asante Sana (Great Karoo -South Africa), is starting a program that offers people the opportunity to get practical experience in wildlife management and actively contribute for nature conservation. During August and October 2011 participants will be actively involved with life in our reserve. Assignments, lectures and good old fun are also part of it. Recently granted subsidy made enrollment much more accessible for participants. If you are interested in more details, please contact us:
[email protected]

Bumblebee Conservation Trust
Countryside Jobs Service
Easter Glentore Farm Bed & Breakfast & Self-Catering, near Airdrie, Scotland
edie.net
the Eternal Forest Trust ltd
Woodland Burials, Dedicated Areas and Trees in Memoriam and Celebration,
Scattering of Ashes, Family and Gift Trees.
Woodland facilities for All.
Gigrin Farm ~ The Red Kite Feeding Station
Ibex Films ~ Natural History & Environmental Productions
North Wales Butterfly Conservation
North Wales Wildlife Trust
Ragwort Facts
Red Squirrels in South Scotland Project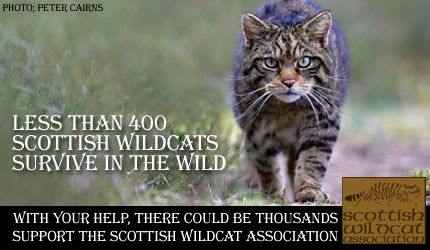 UK Safari
Walton's Farmhouse & Bunkhouse, near Llanberis

Discover Tasmania, Australia's Pretender State
Wildlife opzijnbest.nl.
The best links about wildlife.